Press Release
Zana selected in Plug and Play Insurtech's Batch 2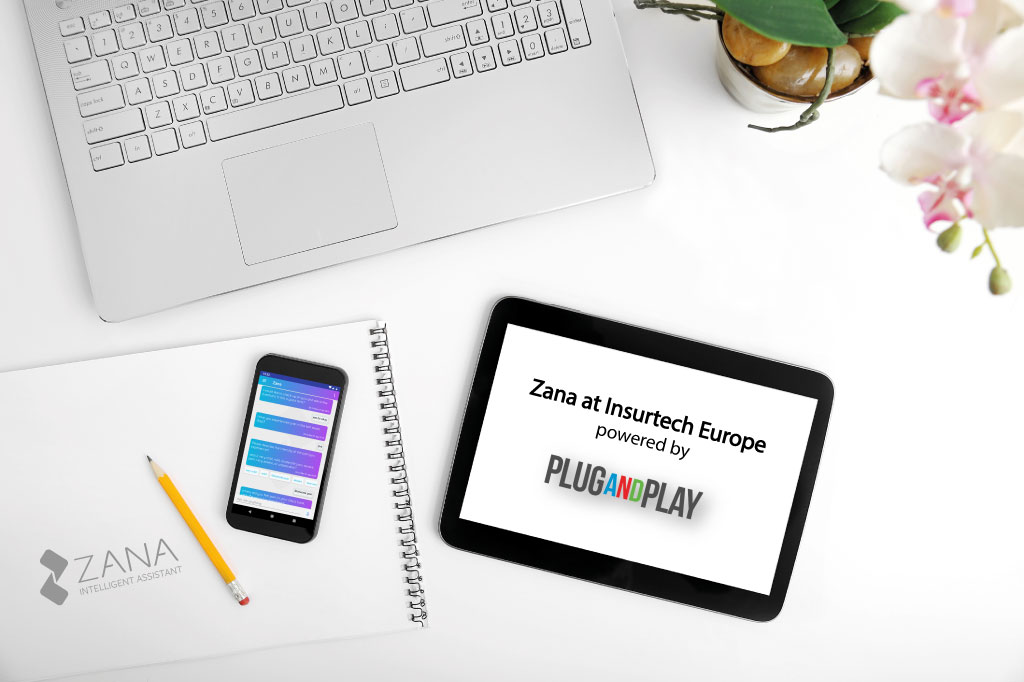 Zana is among the selected startups in Plug and Play Insurtech based in Munich. This is an opportunity to validate Zana's value proposition and exploit partnerships in the insurance ecosystem
Karlsruhe, April 9, 2019 -- Insurtech Europe, Plug and Play's Insurtech platform based in Munich, Germany, announced today the 18 startups have been selected for its second batch.
Zana is among the selected startups in Plug and Play Insurtech's Batch 2. Our team looks forward to being part of this great network, validating Zana's value proposition and exploiting partnerships in the insurance ecosystem.

Learn more about the 18 startups participating in the program here.
About Plug and Play: The "Insurtech Europe powered by Plug and Play" program aims to facilitate pilots, POCs, and business development opportunities for the participating startups and our corporate partners Allianz, Munich Re, Versicherungskammer Bayern, Talanx, Irish Life, Willis Towers Watson, Swiss Re, and Generali Germany.
Plug and Play does not take equity as a prerequisite to joining the program and there is no cost for the selected startups to participate. Plug and Play invests separately from the activities of the program. The startups will remain part of the ecosystem even after graduation on July 9th, 2019, at program's EXPO.
Article Metadata

Date Published: Tue, 9 Apr 2019

Author: Zana Technologies GmbH

Publisher:

Zana Technologies GmbH

https://zana.com

---