About Zana
Zana Newsletter 2019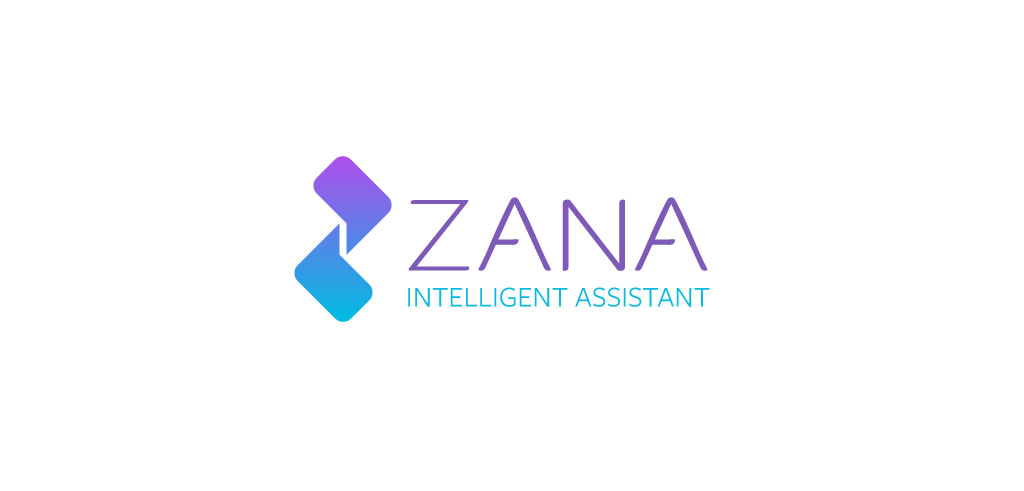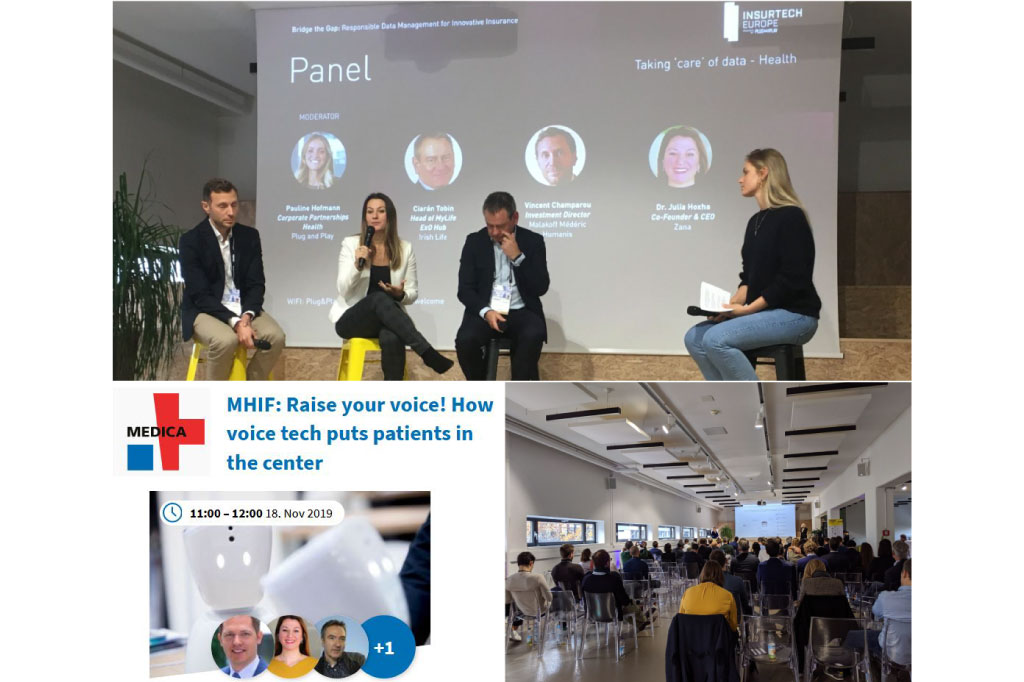 Zana in the spotlight at various prestigious stages: Medica, Plug and Play, German-French AIxIA Conference
Zana closes pre-seed investment round
We are happy to announce that we successfully completed this quarter a pre-seed financing round led by L-Bank as institutional investor, jointly with two Business Angels and the Berlin-based investment firm NKP Digital Holding GmbH.
The new capital will be invested to conduct controlled clinical trial for our patient monitoring solution, into customer acquisition and team expansion. Previous funding of Zana was secured through prestigious innovation awards and grants.
eHealth Camp Kick-off: Zana enters targeted cooperation with the Center for Telemedicine Bad Kissingen
eHealth Camp is a program created by the Center for Telemedicine Bad Kissingen (ZTM) and the Rhön-Saale Startup Center (RSG). With a large network of healthcare providers and over 50 projects, ZTM is an important partner for Zana.
Our collaboration has already started and is targeted towards i) execution of pilots to demonstrate the feasibility and impact of our innovation, leading to prospective customer acquisition, and ii) participation in esteemed consortia for telehealth-driven collaborative projects.
In focus: Our Conversational AI Platform
Our website zana.com has a new appearance and lots of new information, which reflect the major developments of the platform and technology accomplished in the last months. We have set a strong focus on our cutting-edge Conversational AI platform. Built by our interdisciplinary team of engineers, doctors, and psychotherapist, the platform specifically targets the health domain and is intended for particular use in the healthcare industry.

In this way, we help healthcare organizations leverage 24x7 voice and chatbot-powered virtual assistants to engage their users in intuitive human-like interactions.
Activities and Recognitions
Zana in the spotlight at various prestigious stages: at the world-renowned MEDICA fair, our CEO, Dr. Julia Hoxha, was part of a distinguished panel in the Health IT Forum, which discussed how voice tech puts patient in the center.
As invited speaker at the German-French AIxIA Conference, Dr. Hoxha presented the development of Voice Technology in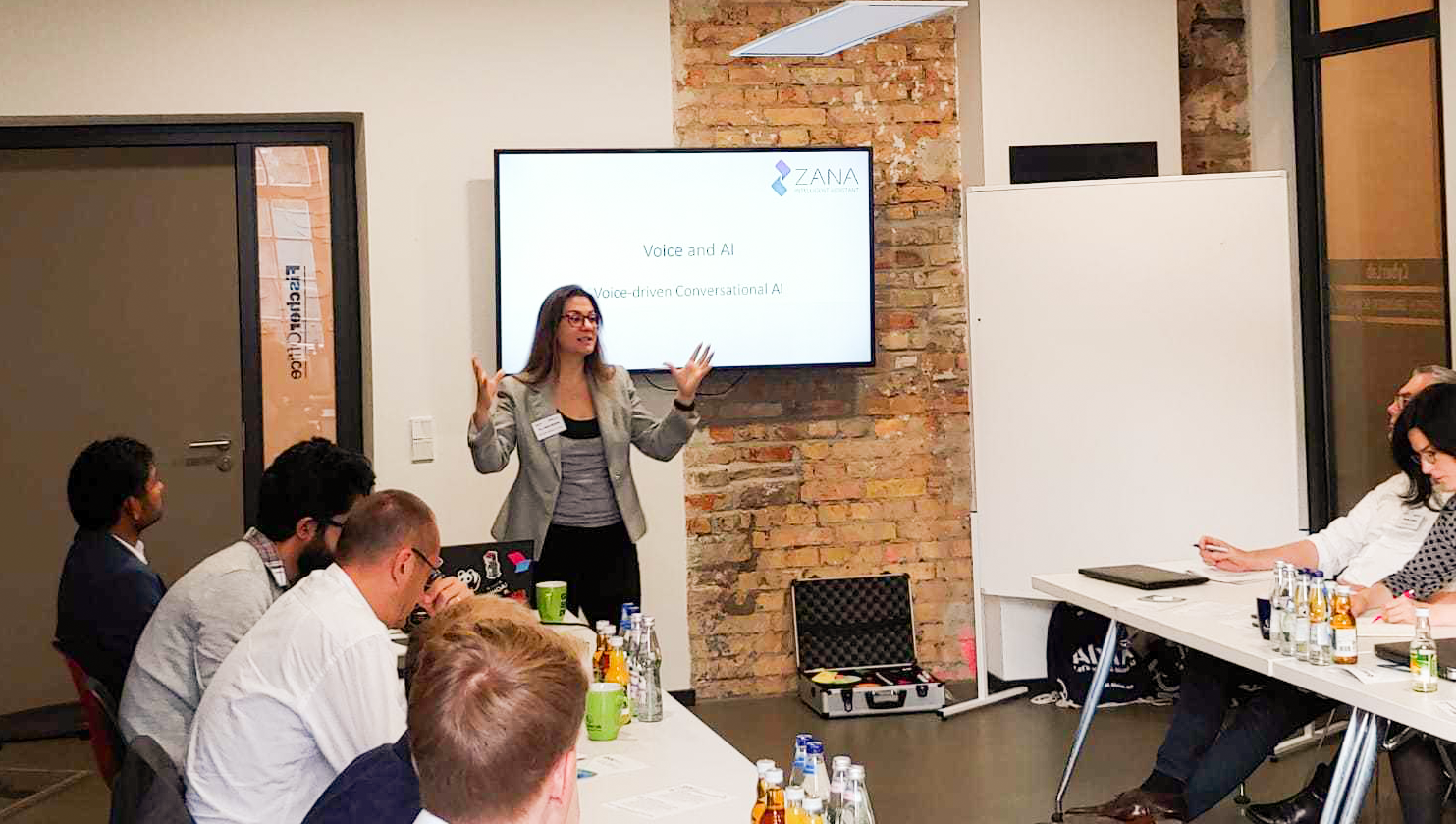 Healthcare, and together with Zana team organized a full-day workshop on "Voice & AI". Participants were industry managers and engineers interested in conversational AI technologies.
Dr. Hoxha was also invited as panelist at Plug and Play Munich´s Insurtech:Bridge the Gap event. The focus was on how technology affects healthcare while bridging the gap on data compliance. The event gathered insurance companies, startups and other actors in insurtech.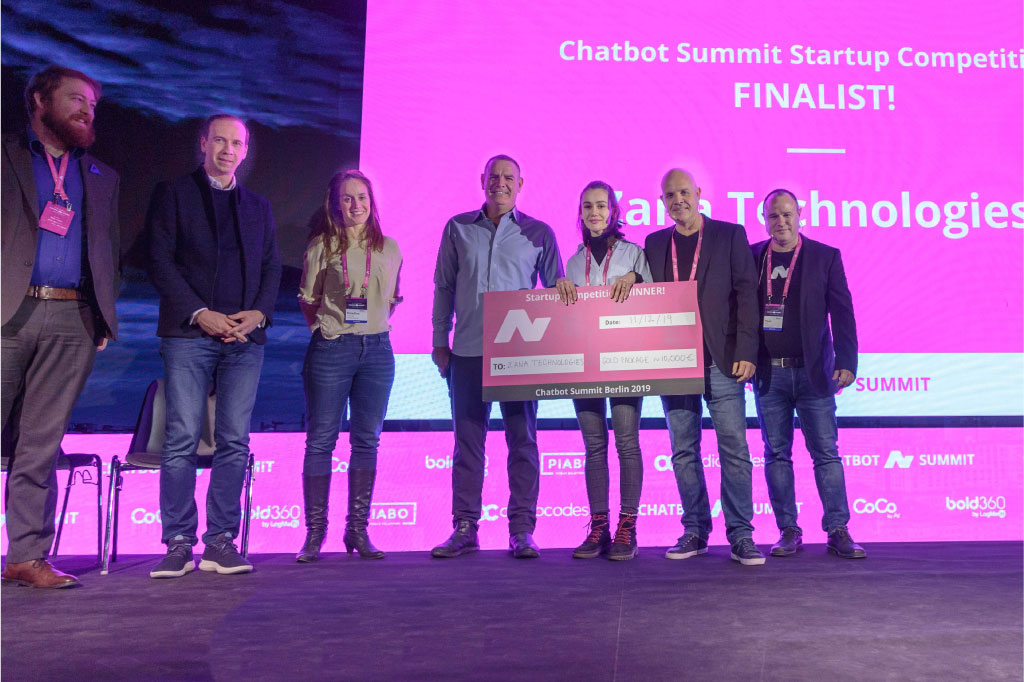 Zana is WINNER of Chatbot & Voice Summit Startup Competition, Berlin - now in its 6th international edition, this event is renowned as the world´s #1 Bot conference and succeeds in bringing together industry leaders and the global community of chatbot and voice tech builders. Our Lead Engineer Julia Dungu did an excellent job to present Zana on the summit´s stage in Dec.11th and get the first prize.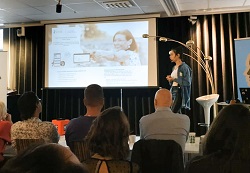 We are recognized as one of the best startups in EIT Health's E-Boat Bootcamp, coming 4th in a highly-selected list of innovative mobile health startups throught Europe. Powered by the esteemed EIT Health, E-Boat bootcamp was a unique distance learning programme, followed by a two-week cruise and hackathon in the Baltics, where teams developed, validated and prepared products for launch in the European market.
Ask Zana Health Assistant
Would you like to know what Zana learned this week?
Our voice-driven health assistant is learning day by day.
Try out these questions at Zana AI mobile App
General information:
"Tell me about blood thinners"
"Do you have information about Iron?"
"What is Gluten Sensitivity?"
Symptoms of disease:
"What are the symptoms of Hunter Rudd Hoffmann syndrome?"
"What are the symptoms of Prune belly syndrome?"
"What are the symptoms of Gupta Patton syndrome?"
Causes of disease:
"What causes Lafora disease?"
"What causes Cornelia de Lange syndrome?"
"What causes Agenesis of the dorsal pancreas?"
Disease treatment:
"What are the treatments for Hemophagocytic lymphohistiocytosis?"
"What are the treatments for Esthesioneuroblastoma?"
"What are the treatments for Relapsing polychondritis?"
Inheritance of diseases:
"Is Klippel Feil syndrome inherited?"
"Is Leukoencephalopathy with vanishing white matter inherited?"
"Is Proud syndrome inherited?"
Remote Health Monitoring

Our remote patient monitoring solution combines natural language conversational experiences with real-time monitoring of vital signs.

Zana Healthwatch
Understand your health by tracking your blood pressure, heart rate, steps, blood oxygen and sleep with the watch and Zana A.I mobile application.

Zana Answers
Zana responds to your questions and gives you insights about your health. Fast and free access to medical information fitted to the individual health profile.
Article Metadata

Date Published: Tue, 10 Dec 2019

Author: Zana Technologies GmbH

Publisher:

Zana Technologies GmbH

https://zana.com

---