Press Release
ZANA is awarded EXIST Start-up Grant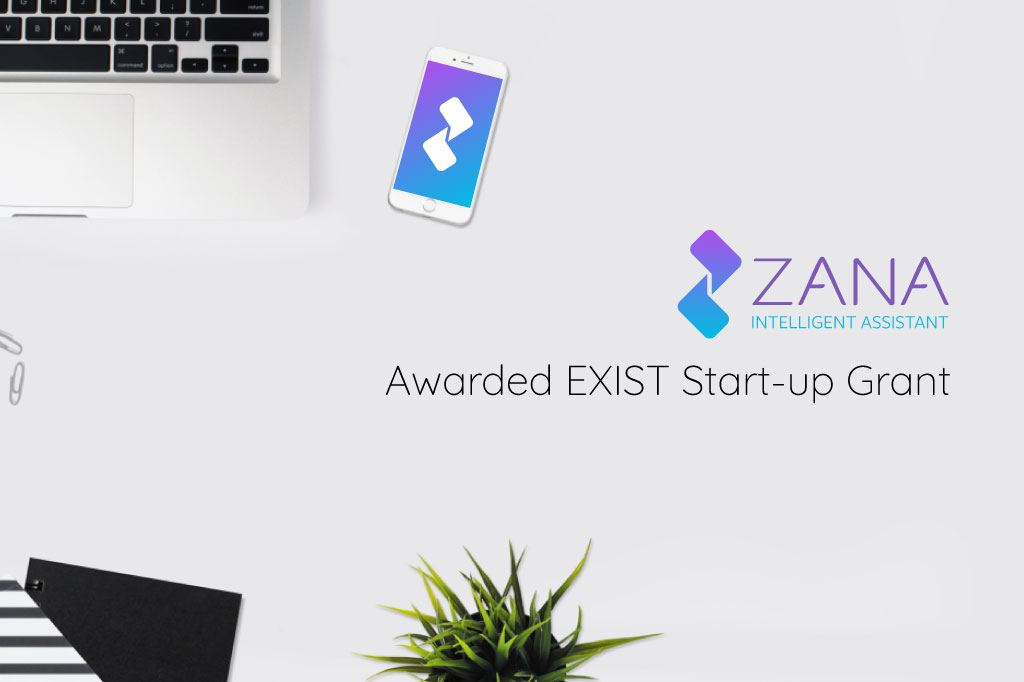 Zana, an Artifical Intelligence-based health assistant, receives support from the German Federal Ministry for Economic Affairs and Energy through EXIST Business Start-up Grant
EXIST line of funding is dedicated to transfer research into innovative products.
Zana is an intelligent and interactive assistant with medical knowledge. The assistant gives personalized recommendations of products that empower people to get and stay healthy.
Karlsruhe, Germany: 21 January, 2018: Zana, an Artifical Intelligence-based health assistant, receives support from the German Federal Ministry for Economic Affairs and Energy through EXIST Business Start-up Grant
The founding team of Zana is awarded a prestigious EXIST start-up grant to help transfer the technologies and know-how investigated during several years of research work into an innovative product for the market. This line of funding is given to disrupting, technology- or knowledge-based projects with significant unique features and good commercial prospects of success. As part of this 1-year program, Zana team is hosted by Karlsruhe Institute of Technology that will assist with mentoring and network building. Another strong partner to support the team is the Entrepreneurial Network in Karlsruhe.
Zana is an intelligent assistant that responds to health questions with trusted medical information. The assistant can understand through a natural language dialog in real-time (via text or voice) the information need of the user. Through intelligent recommendations Zana is able to show concise informative articles and products for personal health management.
The innovation of Zana lies in the artificial intelligent-based conversation management. The monetization succeeds through advertisement and commission-based sales of health products within Zana Marketplace. The young startup based in Germany relies on the strength of a team that combines highly qualified experts with PhDs in Informatics, medical doctors of different specialties, as well as business developers and mentors with long entrepreneurship experience.
Zana AI is available for conversation on Facebook Messenger, with plans for adoption to other popular messaging platforms such as Skype and Amazon Alexa. Health searches attract more than 9 billion queries per month, however the trend is pushing toward conversation-based platforms such as Zana to get accurate information on medical conditions, prevention and treatment options.
Article Metadata

Date Published: Sun, 21 Jan 2018

Author: Zana Technologies GmbH

Publisher:

Zana Technologies GmbH

https://zana.com

---