Meet the team behind Zana
Founders
Dr. -Ing. Julia Hoxha
Cofounder
Dr. -Ing. Julia Hoxha is co-founder of Zana. She is a former postdoctoral research scientist in Medical Informatics at Columbia University, and former research associate at Karlsruhe Institute of Technology. Julia is the author of numerous scientific publications on the intersection of machine learning, recommender systems, and semantic technologies.
At 21, Julia co-founded and led as CTO the software development company ShqiperiaCom.
She is also the co-founder and senior advisor of the Albanian Institute of Science, and founder of MyOffice'Al - the first coworking space in Albania.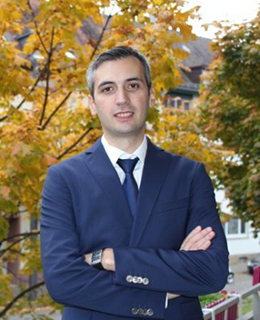 Dr. Armand Brahaj
Cofounder
Dr. Armand Brahaj is co-founder of Zana. Armand is a researcher, passionate software developer and entrepreneur. In his research work at FIZ-Karlsruhe and Humboldt University in Berlin, Armand developed models for scientific e-infrastructures that support seamless access, re-use, and trust of data in life sciences. He is the co-founder of ShqiperiaCom and founder of its spinoff Host.al – now the biggest domain registrar in Albania. Under his direction as CEO, ShqiperiaCom reached a strong regional visibility with clients from the government and large corporations. Internationally, Armand has created successful partnerships with companies such as MarkMonitor, CSC Global, and ASCIO, offering domain services to giants like Google, Microsoft, Ebay, etc.
Meet the Team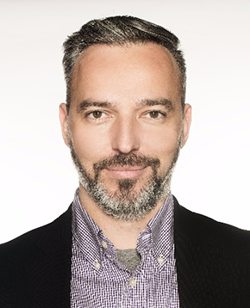 David Blazek
Sen. Business Development Manager
David started in his own consulting firm in 2006 focusing on competition and cluster analyses for health IT; molecular diagnostics and visualizations.
A part of the company was spun off in 2008. In 2010, the company was acquired by one of the world's largest nonprofit companies (HiMSS). David took on the role of business unit development while HiMSS Analytics was introduced to the European market.
In 2014, David was enticed away by a Belgian-Israeli healthcare Internet portal (Start-Up) to play the role of Senior Bus Dev. managers and internationalize the company. Since 2018, David assists in Business Development and Fundraising activities at Zana.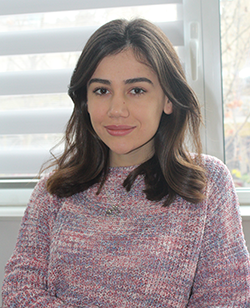 Julia Dungu, M.Sc.
Research & Development
Julia holds a Master's Degree in Computer Software Engineering and a bachelor degree from the the Polytechnic University of Tirana.
She has a strong focus on applied research in the field of Artificial Intelligence, Cryptography, Stochastic Processes.
In her day to day operations, Julia is in charge of implementations in the Zana Core. She is involved in day to day technical decisions in Software Engineering at Zana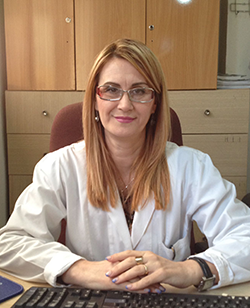 Dr. Med. Diana Hysi
Medical Expert
Diana is an integral part of the Zana team bringing her long experience and the neccessary domain knowledge.
In addition to her more than 25 years of experience as a family doctor, Dr. Hysni is involved in continuous research into medical performance in the primary health sector.
Diana oversees the quality and accuracy of the information provided by Zana A.I.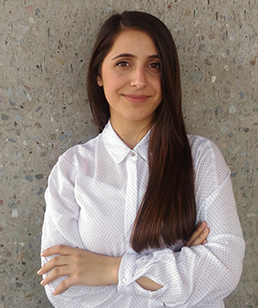 Eljona Gjata
PR & Marketing
Eljona holds a Master's Degree in Master of Business Informatics and a bachelor degree in Computer Science from the the University of Tirana.
Eljona is primarily engaged with the marketing strategy implementation of Zana, but she also takes care of different day to day operations.
Eljona is also an experienced graphic artist well versed with many digital media authoring tools
Zana Advisors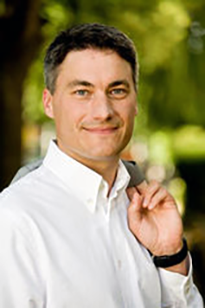 Prof. Dr. York Sure-Vetter
Mentor Academia
Prof. Dr. York Sure-Vetter is a university professor at the Karlsruhe Institute of Technology (KIT), Institute for Applied Computer Science and Formal Description Methods (AIFB).
His research interests include Web Science, Semantic Web, Linked Data, Data and Text Mining and Service Science.
Prof. Sure-Vetter was a visiting professor at the University of Mannheim and Stanford University. He has received various research and teaching awards, including the IBM UIMA Innovation Award, the Wolfgang-Heilmann Prize of the Integrata Foundation and several times the HECTOR Teaching Award.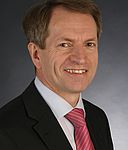 Johannes Häfele
Mentor Business Processes
Johannes Häfele has more than 30 years of management experience with successful global players (Otto, Staples) and family-run medium-sized businesses.
His core competencies are in the areas of finance, business processes, business management/product costing, trade/services (e-commerce, multi-channel) and NPO.
Since 2010 he has been a business angel and mentor at the Cyberforum. He is EXI accredited for start-up consulting. business performance