Press Release
Zana partners with CRO Alcedis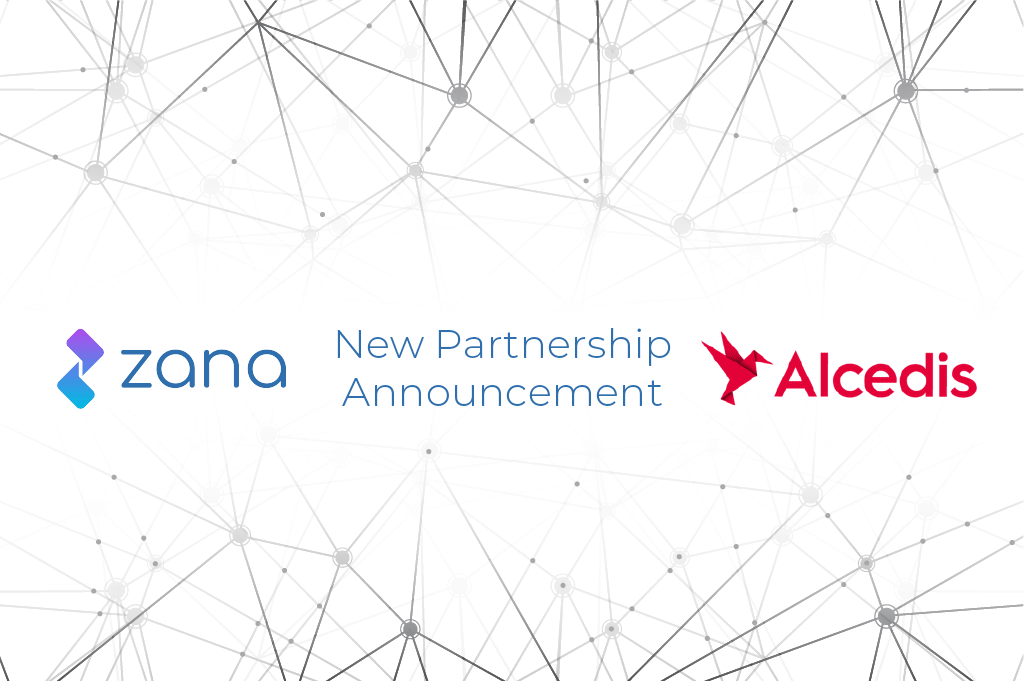 The future of clinical trials: Zana partners with Alcedis, the global market-leading CRO for data driven clinical research and technology utilization
Zana becomes partner of the Technology and Service Alcedis Platforms™, offering its Tidda AI solution for clinical research together with this globally acting Contract Research Organization (CRO) market-leader for data driven clinical research and technology utilization.
With this partnership, Zana´s intelligent voice assistant and remote patient monitoring solution Tidda AI will become available at Alcedis Platforms™. We are convinced, our technology can substantially benefit academic and pharmaceutical research projects. With the global reach of our partner Alcedis, our solution will become visible and accessible for pharmaceutical and medical devices companies and research institutions worldwide.
Tidda AI is an end-to-end remote patient monitoring solution, which combines natural language conversation with real-time monitoring of vital signs. Through a conversational interface, continuous monitoring with smart wearables and machine learning, Tidda AI gathers a holistic view on patient's health.
Our CEO, Dr.-Ing. Julia Hoxha, gave an interview for Alcedis, elaborating further on the capabilities of the technology of Zana and the potential of this partnership to advance clinical research. Read the interview (in German) here: https://www.alcedis.de/blog/interview-mit-julia-hoxha-von-zana-wir-moechten-die-gesundheit-von-menschen-verbessern
About Zana
Zana Technologies GmbH is an award-winning digital health start-up based in Germany that offers cutting-edge conversational AI and wearables integration for remote health monitoring. The main product offering is an intelligent voice assistant that establishes a direct bridge between patients and doctors.
The innovative remote care solution is designed to improve and lower costs of post-operative and chronic care. ZANA combines active conversation in natural language with real-time monitoring through connected devices, all from the comfort of a patient's home through a Smartphone or smart home device. ZANA's backend collects and presents the monitored patient's data through an innovative dashboard system that updates doctors about their patient's health continuously and securely.
About Alcedis
Alcedis GmbH is a globally acting CRO market-leader for data driven clinical research and technology utilization. The company is driving clinical research into the digital era. The approach of Alcedis combines CRO services with disruptive technologies creating an impact for patients, physicians and the life science sector.
Alcedis Platforms™ is the powerful technology for multi-channel data integration in clinical studies - with customized eCRFs, mobile applications, big data interfaces and much more to explore.
Article Metadata

Date Published: Tue, 6 Jul 2021

Author: Zana Technologies GmbH

Publisher:

Zana Technologies GmbH

https://zana.com

---