Press Release
zana-invited-medica-health-forum-panel-raise-voice-voice-tech-puts-patients-center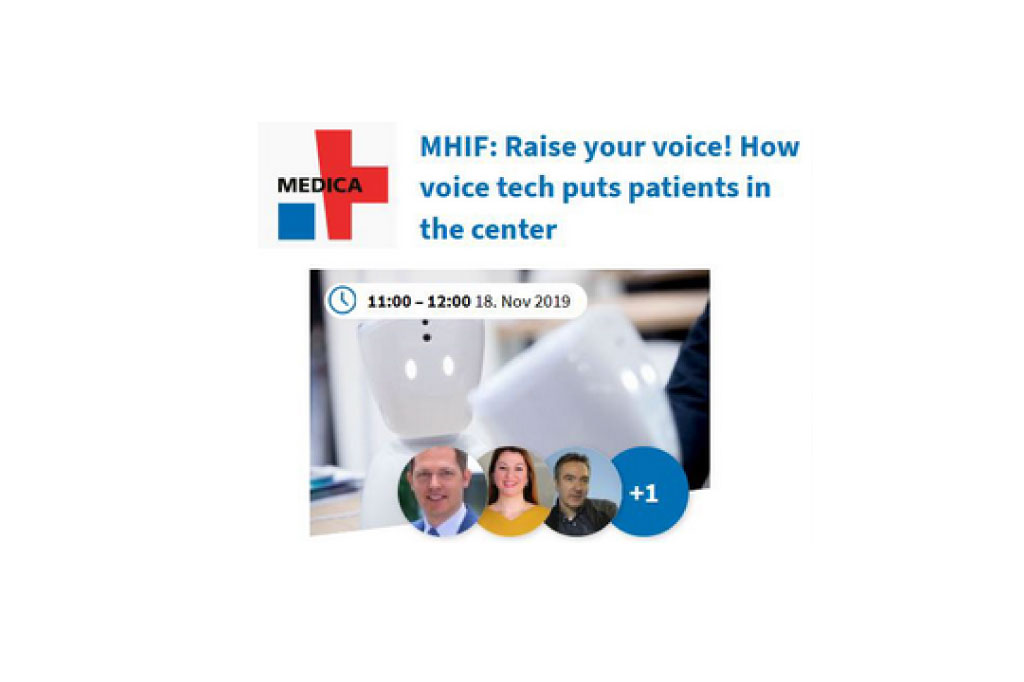 MHIF - Medica Health IT Forum 2019
"Raise your voice! How voice tech puts patients in the center" - Panel at Medica Health IT Forum, our CEO is invited as a distinguished speaker.
If you are at Medica on Nov.18th, join us and the speakers from Nuance Communications, macadamian, MedAngel under the moderation of the brilliant Dr. Nana Bit-Avragim. We will discuss the work we are doing to leverage voice technologies for patient-centric solutions in healthcare.
Medica is the world´s largest fair for Medicine and the forum on Health IT brings together many interesting topics and speakers.
Article Metadata

Date Published: Tue, 12 Nov 2019

Author: Zana Technologies GmbH

Publisher:

Zana Technologies GmbH

https://zana.com

---