Press Release
Zana is TC Top Pick in the Health & Biotech category at TechCrunch Disrupt Berlin 2018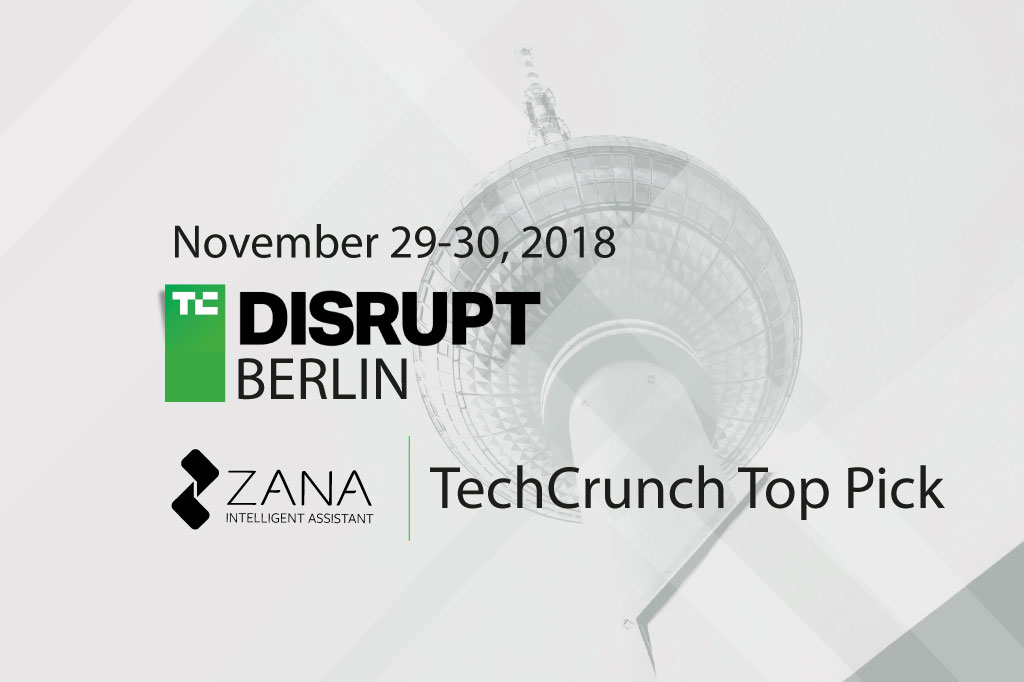 Zana is selected as TechCrunch Top Pick among a record number of applications.
Karlsruhe, October 15, 2018 - TC Top Picks is a program at TechCrunch's flagship Disrupt Berlin that awards up to five editorially selected startups in each of designated categories (e.g. AI, mobility, e-commerce) a 100% free spot in Startup Alley for one day plus three complimentary tickets to the entire show.
Zana is selected as TC Top Pick in the Health & Biotech category at TechCrunch Disrupt Berlin 2018!
TechCrunch informs us that this year they received more applications than ever, and are excited to have Zana in the Startup Alley. Startup Alley is at the heart of TechCrunch's Disrupt events, situated to ensure that exhibiting founders are in the flow of investors, developers and others who surge throughout the show.
Our team is grateful for the recognition and looks forward to this great event.
About TechCrunch: TechCrunch is a leading technology media property, dedicated to obsessively profiling startups, reviewing new Internet products, and breaking tech news. Founded in June 2005, TechCrunch and its network of websites now reach over 12 million unique visitors and draw more than 37 million page views per month.
About Zana: Zana is an artificial intelligent health assistant capable of answering health-related questions in real-time, whether via text or voice. Zana is currently live online at www.zana.com, you can chat with her on Facebook Messenger, or you can speak with her on Amazon Alexa. Zana Technologies GmbH, a company co-founded by Dr. – Ing. Julia Hoxha and Dr. Armand Brahaj, is based in Karlsruhe, Germany.
For more information, please contact info@zana.com, or visit our webpage at www.zana.com.
Article Metadata

Date Published: Mon, 15 Oct 2018

Author: Zana Technologies GmbH

Publisher:

Zana Technologies GmbH

https://zana.com

---